Browse our product categories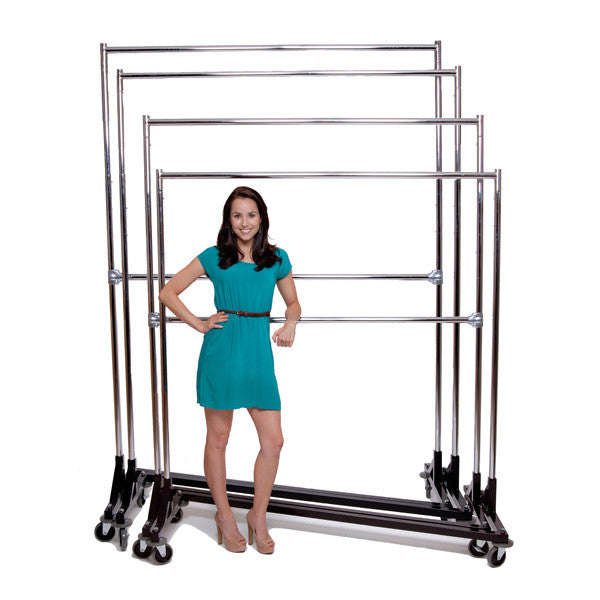 Built to Last
High-quality, all-metal construction and smart design features make our garment racks several cuts above those flimsy alternatives. That's why you'll find Sean James products in use in busy professional laundries, holding dozens of heavy choir robes in churches or loaded down with band uniforms and athletic uniforms in schools, as well as dozens of other uses. You'll also find them in home closets and basements, providing storage for out-of-season clothes or extra clothes.
Testimonials
Damn, they're good at what they do: quick, personable and a superior product to boot! I thank you, my clothes thank you. Going to buy again!!

P. Williams, Dorchester, MA
An Absolutely Awesome Product. I am so thrilled I found this item to purchase. The ship time was excellent. I will definitely use them again!

Penlope M., So.Burlington, VT
The garment bags are great. The kids just love them!

Eva Mays, Gladiator Drill Team, Mars Hill Baptist Church, Chicago, IL
Strong Garment Racks for Personal or Professional use
Our garment racks also come with a variety of options to expand their usefulness. Large rubber wheels and sturdy metal casters allow you to move heavy racks of garments easily and safely.